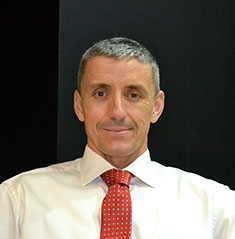 Nick Wood is the Director of the consultancy Climate Policy Research and a strong advocate of the view that Australian businesses need to build the capacity to identify, measure and manage the financial risks associated with climate change. Climate Policy Research works with clients from government, academia, IT and banking who understand that they can use the detailed data emerging from the current state of the art climate models to improve their risk management.
Nick's background is one of high-level academic research combined with highly successful business development in the area of environmental and climate policy. After completing a Doctorate in Nuclear Reactor Technology and Post - Doctoral Research in Atmospheric Chemistry at the University of Leeds, Nick joined a major UK utility as the first Manager and business developer of its new air pollution compliance consultancy. Over 4 years Nick successfully grew the business unit from a start up to become one the market leaders in the provision of technical services for environmental compliance.
The emergence in the UK in 2000 of climate change as a major area of policy development provided Nick with an excellent opportunity to combine both his background in hard science with his business development skills. Nick went on to work on some of the most complex and rewarding aspects of climate policy, both mitigation and adaptation. This included some of the first climate adaptation strategies done in the UK, designing parts of the EU Emissions trading scheme, conducting quantitative analysis of price movements in the EU carbon price in 2006 and developing carbon strategies for major UK businesses.
The Australia Federal Govt. called (actually they emailed!) Nick in December 2007 to say they needed climate policy expertise in Australia. Nick joined the Sydney based Sustainability team of a big four global accountancy firm in 2008 and initially worked on assisting Australian business prepare for the (eventual) introduction of the carbon price mechanism in 2012.
The businesses in the UK and Europe had understood the paired risks of climate adaptation and mitigation; Australian business had not.
Nick established Climate Policy Research in September 2014 in order to explore this opportunity.

© 2016 CLIMATE POLICY RESEARCH PL